Welcome to Inspired Sculptures
New Creations Gallery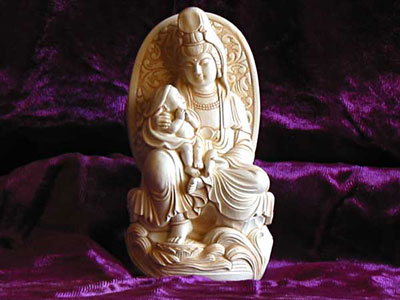 World Interfaith Project
Scroll Down for more MISSION STUDIOS 1(800)383-0232
GALLERY of NEW CREATIONS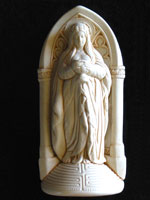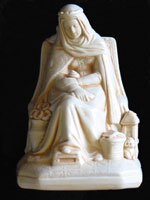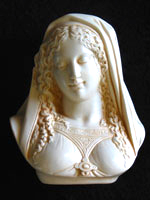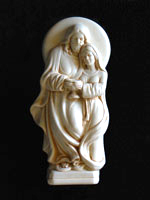 We Celebrate the Blessings of Mary Magdalene,
Lady of the Labyrinth, Keeper of The Sangreal, Jesus's partner in the Teachings, she is our Divine Feminine Guide through the twists and turns of life. The Beloved Disciple is acknowledged in the Gospels as Jesus's disciple and patroness of His Ministry of Peace and Love.
Divine Union Divine Purpose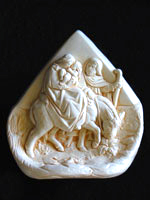 The Holy Family's Flight into Egypt
Our Museum Quality Reproductions and original sculptures serve as daily reminders for us of Divine Love in a world that may sometimes seem overwhelming, we are grateful for this opportunity to share our inspirations with you!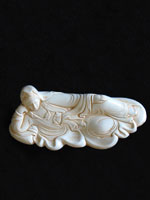 Compassionate Kuanyin Reclining
She hears us with compassion and loving kindness. Kuanyin is available to everyone and will stay with you until you have completed your Awakening.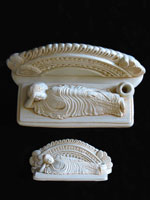 Graceful Reclining Buddhas
Beautifully sculpted to hold 2 by 3.5 inch cards
The smaller ones make wonderful place holders for a meditation group or special gathering!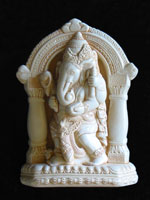 Gateway Ganesh
Knowledgable Scribe of the Vedas, (which he wrote with his own tusk)
The Remover of Obstacles on the spritual path, he is the guardian of wealth and knowledge.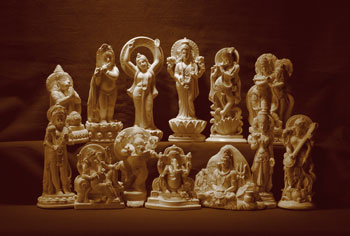 Coming Soon, to this Online Gallery
Our Collection of Vedic Statues, We have these in our catalog!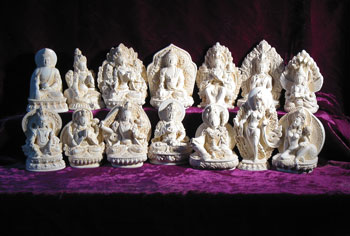 Our Tibetan Collection, available in our catalog!
coming soon to our Gallery here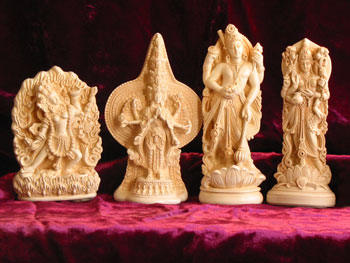 More New Statues, left to right
Vajra Yogini, Avalokiteshvara, Vishnu, Maha Lakshmi

Inspired Sculptures
Thanks You For Visiting!
Please call us to place an order,
MISSION STUDIOS 1(800)383-0232
Email me ann@inspiredsculptures.com to request our Catalog
COPYRIGHT 2006 MISSION STUDIOS and INSPIRED SCULPTURES